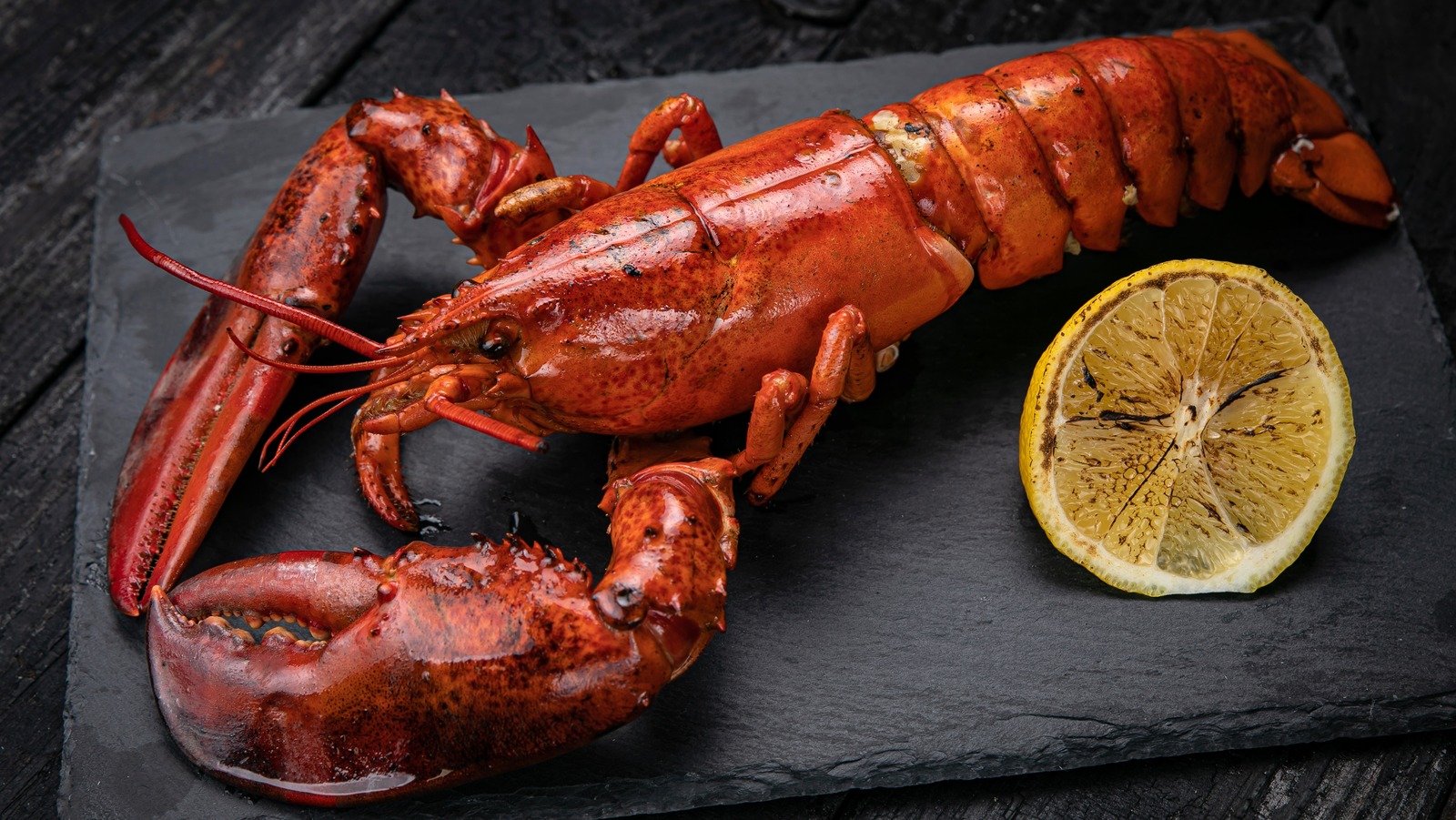 16 types of lobster and how to cook them
This New England staple and the official state crustacean of Maine is widespread throughout the vast Gulf of Maine, but spans the entire northeast Atlantic seaboard in water temperatures cold up to 60°F in the height of summer (via Maine.gov). A myriad of colorful red, brown, green and blue spots adorn the world's largest crustacean by weight. So what makes this variety of lobster unique and so coveted on America's coastal reefs? Well, beyond its sizable tail, the American lobster features two characteristic claws that provide generous amounts of succulent meat (via Oceana).
You can't go wrong tasting the meat straight from the shell with a side of lemon and melted butter. Chef Gordon Ramsay recommends killing the lobster before cooking it for two minutes in a pot of salted boiling water, removing the bright red shell, and coveting the pristine lobster meat before any processing (via Popsugar).
Lobster rolls are another obvious choice when it comes to making American lobster. The perfect balance of precious chunks of lobster and a simple grilled roll breaks up a refined lobster spread with just the right amount of sea breeze to match the brine of the catch. According to Luke Holden of international fast-casual chain Luke's Lobster, the ideal lobster roll relies on optimal freshness and allows the soft, tender meat to shine without an overabundance of mayonnaise (via The New York Times). Go for a buttery grilled top-split or a brioche roll, chunks of lobster meat thoughtfully dressed in melted butter, chopped chives, lemon zest and a drizzle of aioli for an extra layer of richness.