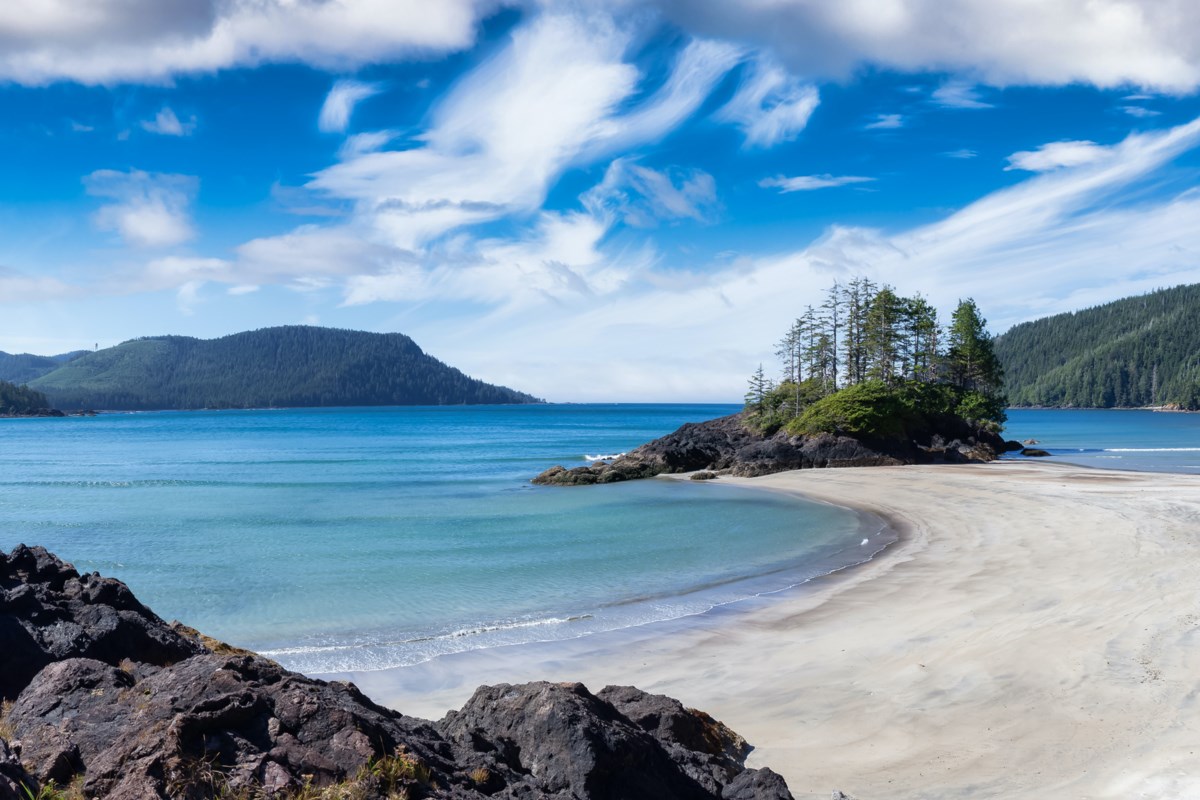 8 of the Best BC Beaches to Visit Before Summer Ends
Put these beautiful beaches on your bucket list before fall.
Back-to-school ads are on the radio and TV and we're clinging to this month for life, determined to get every last drop of summer in August.
With airports and travel in shambles, it might be worth looking into our own backyard for a spot to soak up the last summer sun. British Columbia has tens of thousands of kilometers of coastline. Vancouver itself has nine beaches that offer 18 km of outdoor space, one of which was named one of the top 10 in Canada by planet alone. Not to mention the thousands of lakes and rivers that lie inland across the province.
We've rounded up eight of our favorite BC beaches for sunbathing, swimming, watersports and exploring that we think are worth adding to your list of summer plans. last minute.
Lower Mainland
Spanish banks
At low tide, Spanish Banks Beach stretches for a kilometer before it hits the water. Located along Northwest Marine Dr, the beach is made up of three distinct sections, east, west and extension. It's one of Vancouver's most popular beaches, so it can get crowded, but some people prefer a livelier vibe for their beach days without reaching the level of drum circles. Parking is $3.50 an hour or $13 for the day and from now until Labor Day a water wheelchair is available.
white pine beach
White Pine Beach is in the northeast corner of Sasamat Lake, one of the warmest lakes in Metro Vancouver. Located 11 km north of Port Moody, it is a popular summer swimming spot. White Pine Beach also connects to a larger network of trails surrounding Sasamat Lake, most are relatively flat and there are several beach spots along the trail where people can access the water.


sunny coast
Buccaneer Bay Provincial Park
Thomanby Island is a bit of a trek as it is only accessible by boat, but once on the Sunshine Coast it is only a short water taxi ride from Secret Cove and you may even encounter killer whales along the way. The water is shallow and warm along the sandy shore which is officially called Buccaneer Bay Provincial Park and at night there is phosphorescence in the water and endless stars above. There are a few tents along the shore but it's first come first serve so best to go during the week to secure a spot otherwise it's a great day trip .
Davis Bay
Davis Bay is on a bend in the highway between Roberts Creek and Sechelt. It hosts an annual sandcastle building competition and when the tide is out it's a great place to go skimboarding. The adjacent pier often has people dropping crab pots on the end. The sweeping view across the water to Vancouver Island is a great place to watch the sunset or watch the windsurfers. And the Wobbly Canoe has a great deck and happy hour when the sun gets too strong.
Vancouver Island
Cape Scott Provincial Park
Cape Scott has over 30 miles of secluded waterfront connected by the rugged North Coast Trail. Nels Bight and San Josef Bay are the most pristine beaches in the park and suitable for swimming, canoeing and kayaking. Fishing is also allowed in the park with a permit. San Josef Bay has soft sand and beautiful sea stacks, rock formations jutting out of the ground topped with baby trees and is accessible by a one hour hike. In addition, you can camp directly on the beach.
Chesterman Spit
Tofino gets a lot of attention and rightfully so, Long Beach was just named one of the top 100 beaches in the world. But there's a beach that's loved by locals and often overlooked by tourists with a sand spit that stretches to Frank Island where there's an eagle's nest that's been there for years and hosts babies every spring. It's only accessible at low tide, but even when it's covered, Chesterman Beach has plenty of other things to see. Tidal pools teeming with starfish, anemones and other sea life, the Wickaninnish Carving Shed, surfers catching waves and glowing kites following gales are all sights to watch .


Okanagan
Boyce Gyro Beach
This lakeside beach is one of Kelowna's best known and most popular, but that just means it has all the amenities right at your fingertips. Boyce-Gryo Beach is equipped with concession stands, a swing set, volleyball courts, a children's playground with water park, equipment rentals, picnic areas and of public toilets. This is a great place for adults looking to relax but with small children who need things to keep them entertained.
Okanagan Lake Beach
There are many reasons to visit Okanagan Lake Beach in Penticton. It is a sandy beach with a swimming area, floating docks and children's slides with an inflatable water park nearby. There are also shaded areas, wheelchair ramps, public fire pits, restrooms and free parking. Plus, if you want to mix culture and relaxation, the SS Sicamous Museum and Heritage Park is at the end of the beach, the renovated paddle-wheel ferry used to ferry passengers across Lake Okanagan. However, the real appeal is that you can buy a bottle of wine and a box of charcuterie to head to one of the local wineries and enjoy at the beach, as Penticton recently became the only town in the Okanagan to allow consumption on the beaches.