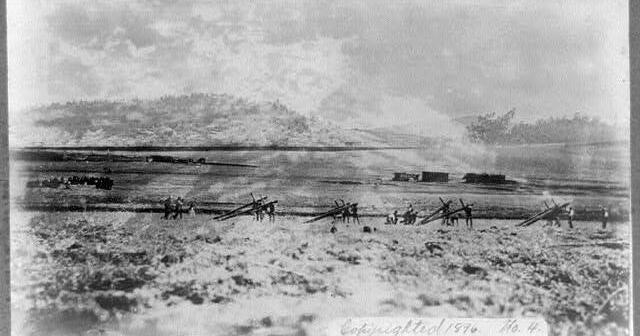 A Glimpse into the Private World of Los Hermanos Penitentes | Local News
The Catholic tradition of Lent has been celebrated in New Mexico for centuries, ever since Spanish settlers established the first Catholic missions here and in many other parts of the Americas. This 40-day religious holiday, which takes place from early March to mid-April, observes the 40 days that Jesus is said to have fasted in the Judean Desert near the Jordan River. It is also a time when the centuries-old Catholic fraternity, Los Hermanos Penitentes, is active in its own celebrations.
The Penitentes, a private Catholic brotherhood, are quite unique to northern New Mexico and southern Colorado. Although its date of origin has been debated, they have been present in the area for hundreds of years and center on community and penance, a Catholic sacrament involving confession of sin, self-punishment and forgiveness. .
"Child, hearing what they call alabados, prayers or songs. They sounded… a little sad," said Tim Rivera, longtime operator of Rivera Family Funerals and Cremations in Taos. "As a kid, I remember being a little scared of the sounds of prayers. But as I got older…I realized how beautiful and ancient the prayers and songs were. They were extremely rhythmic and healing in many ways."
Rivera grew up above the funeral home his parents founded and later took over. When someone died and was brought home, he said he heard the prayers and songs of the penitents below him. When he was a child, Rivera said Penitents were more active in the Taos community. They came to the bedside of a dying person and said the prayer. These experiences continue to resonate with Rivera.
According to the 1985 book, "Penitente Self-Government," by Thomas J. Steele and Rowena A. Rivera, during the early to mid-1800s "virtually every Spanish village" in northern New Mexico performed a "series of penances". ceremonies to commemorate the passion and death of Christ. Historian and Taoseño Bob Romero said they united as a result of fraternities and organized societies from Spain.
The 1965 book "The Penitents of the Sangre de Cristos" by Bill Tate states that Penitents' "devotions are generally observed in secret because Penitents believe that worship is a private matter, and that no one should seek approval for his sacred efforts." Regarding worship, Tate said that penitents "practice their worship by re-enacting the events leading up to the crucifixion and entombment of Christ…" All prayers and chanting are in Spanish.
Charles Carrillo, hermano mayor of Abiquiu and historian, said other sects of penitents practice in other parts of the world that have Spanish influence, such as Mexico and the Philippines.
"They are not all from the same organization, but they come from, if you will, this medieval tradition. And that's why I say the New Mexican tradition was formed just after 1800 as a formal organization," Carrillo said.
Carrillo said the majority of historical accounts of the history of Los Hermanos Penitentes are inaccurate and sometimes sensationalized.
"Historians… are not people who have consulted the archives. And they just did a lot of guessing," Carrillo said.
Carrillo said a Franciscan priest, Fray Atanasio Dominguez, wrote nearly 1,800 pages in 1776 detailing every organization and religious aspect in New Mexico during a three-year stay.
"He goes to every mission church…he counts the chasubles…everything. He is anal. He lifts every sheet and turns every mattress," Carrillo said.
Carillo said no mention of the Penitents was made. "The documents don't lie," Carrillo said.
Almost 60 years later, in 1833, Padre Martinez de Taos wrote a letter to his superior in Durango, Mexico, where all the churches in New Mexico were then headquartered. In the letter, Chaplain Martinez warned his superior against New Mexicans from the North during the season of Lent. Carillo said Padre Martinez went on to say, "don't be surprised by the men who belong to the Hermandad de Sangre de Christo, the Brotherhood of the Blood of Christ, who might walk around the villages carrying large crosses and flagellate themselves .
Carrillo believes the true Penitentes organized more recently than the group that began under Spanish colonizer Juan de Oñate in the late 1500s.
"In the Catholic world in Oñate's time, everyone and their monkey's uncle — including the parakeets in the cages — engaged in bodily penance," Carrillo said. "Corporal penance is not an organization. It's a ritual.
Another historical aspect of the Penitents that Carrillo wishes to correct is that the Penitents are not a Franciscan Order. "We have a Franciscan spirituality in the hermandad, but there is nothing in the regulations or the practices of the hermandad that is Franciscan. It's not Franciscan at all," Carrillo said.
According to New Mexico State Historian Rob Martinez, Padre Martinez was a defender of the Penitentes. Padre Martinez's superior, Bishop Zubiría, was not a fan of the Penitents, said Rob Martinez, who is also a descendant of Padre Martinez's younger sister.
"[Bishop Zubiría] called what they did butchery, because Martinez said they would whip each other and cut their backs…again, it was penance, but Martinez thought it was excessive," Martinez said.
Padre Martinez helped organize the Penitentes more through moradas, which are windowless religious meeting places.
According to Martinez, Archbishop Lamy was a "quite strict, rigid and puritanical" Frenchman whose father Martinez defended the Penitents. Martinez said Lamy initially thought the New Mexicans were "barely Catholic" and more "pagan" and wanted the Penitents to follow stricter rules.
However, even Lamy, who was a critic of the brotherhood, had created a set of rules for them which are mostly followed to this day "number one, because the bishop of Mexico in the 1830s did not approve Number two, because we became part of the United States, because Americans here thought we were somewhat exotic, pagan, violent and bloody, so these practices were pushed further underground Number three, Archbishop Lamy n wasn't a fan…and targeted them," Martinez said.
More criticism of the Penitentes came with the growing American presence in the southwest. There has been speculation and unwanted reports about the practices, according to Carrillo.
"That started to change, and that's when the moradas came in before Mexican independence, and that change was in 1821 – with people coming from the east, who were predominantly Protestant -[during] the westward expansion of the United States," Romero said.
Romero said that after the American expansion, the Penitentes became more private with their practices, but are still community-focused. "They continue to serve the community with rosaries when there is a death in the family, and especially active during Holy Week Lent, with processions or the prayer of the Stations of the Cross," Romero said.
Typically, more than a dozen men make up each morada chapter. Carrillo estimates there are around 35 active moradas in the area and other penitents believe there are more. He said the Penitentes are not recruiting and hopes the next generation will continue to join the practice.
"People see what we do, they like what we do and they ask if they can be part of us. This is how we recruit, by actions and not by asking people to come and join us. So my hope and my prayer is that the hermandad will continue in the future, but it will all depend on the next generations if they are ready to intervene," Carrillo said.
Carrillo trained as an archaeologist and grew up in a Catholic family in Albuquerque. He went to Abiquiu as an archaeologist and fell in love with the area. He said he joined the Penitents because he "liked what they were doing." He said the group forced him to think and pray in Spanish, a lifeline for the unique Catholic traditions of this part of the world.
"Everything about Hispaño New Mexico comes down to the hermandad. Because all traditions are kept alive with the Hemandad. For me, who is very concerned about cultural preservation, not because I was trained as an archaeologist, but because I want the ancient traditions of my ancestors to survive. They are the ultimate keepers of the flame, if you will," Carillo said.
Martinez said some made several efforts to "get rid of" the Penitents. Ultimately, he said those efforts failed.
"They are part of the spiritual, religious and cultural DNA of New Mexico. You really can't pull them off," Martinez said.
David Fernandez de Taos, who wrote the "Blessing Way" column for the Taos News for many years, is a spiritual historian from northern New Mexico. In a written statement, Fernandez explained the importance of Los Hermanos to the region:
"I believe that some centuries-old Norteño Religious Sociedades and Fraternidades, including Los Hermanos, continue in our time as spiritual, vital and living foundations.
elements of our communities in Taos and the wider regions of El Norte and beyond. Many do not realize or understand that these groups have also been and continue to be an integral part of the Hispanic and Hispanic heritage and history of El Norte dating back to the 15th and 16th centuries AD, and they continue to generate an indispensable, edifying and blessing inspiration for our time and for the future… Que sigue la ¡Bendición por Los Hermanos y Las Hermanas del Norte!"