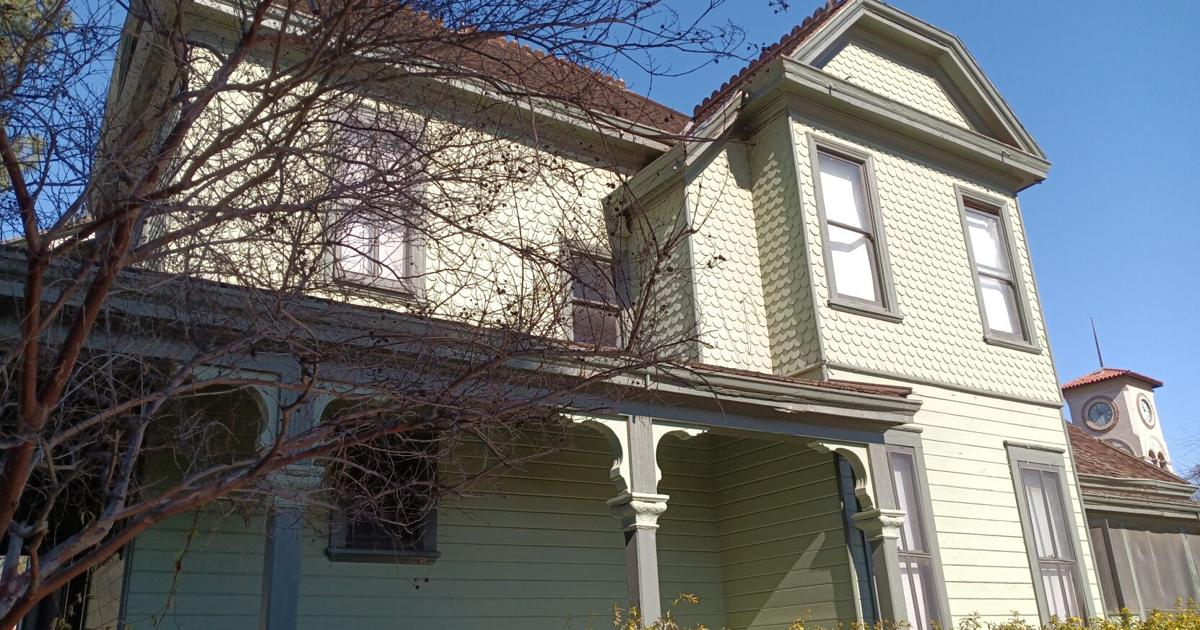 Go & Do: See Howell Family History at the Kern County Museum | Bakersfield life
In June 1902, Kern County Banking Manager William Howell and his wife, Elizabeth, had their first child, Genevieve. A young family in a young town, they built a house on the corner of 17th and H streets in downtown Bakersfield. Although the well-to-do Howell family held and traveled to other homes in California, as a young woman Genevieve remained in the home on the 17th with her aunt.
Geneviève was a dynamic woman. Daughter of a wealthy banker, she didn't need to work. Still, she persuaded her father to talk to her at the Securities Trust Bank because she wanted a job. Miss Howell was something of a scandal in her day. Energetic and "unwomanly," artistically minded and unconcerned about marriage, she loved to challenge her family and community's preconceptions of all that a woman could achieve when given the chance.
Geneviève and her experience are emblematic of the social space in which women found themselves as the 19th century entered the 20th. Women gained more social and economic privileges in the community, in addition to retaining their traditional responsibilities to home and family. It was the era of women's suffrage and the world into which Genevieve Howell and the city of Bakersfield, founded in 1873, were born.
It's hard to find the story of every type of woman living in Bakersfield when the city was founded. California women were Mexican and Spanish women before the state joined the union, and women from many Native American tribes have lived in this area for generations. Poor and ostracized black women crumbled during the Gold Rush and the Dust Bowl, as did poor and ostracized white women, seeking the same opportunities for themselves and their families.
Too often though, these women exist only as bullet points and simple sentences, if at all, in the "official" historical record. History, it seems, did not begin to include the stories of these women until the 1960s and the beginning of the civil rights era, an era we are still living through. The gears of progress can be painfully slow, and so the stories of these mothers, entrepreneurs, landlords, and activists are as far removed from Genevieve Howell as Genevieve Howell was from Susan B. Anthony, Sojourner Truth, and the Seneca Falls Convention, where the women's civil rights movement got its start in 1848.
Slowly, however, the gears of progress are still turning.
"We've come a long way, but there's still a long way to go," says Robin Walters, a local activist who has worked closely with Women's March Kern County and is currently president of Democratic Women of Kern.
"There are women involved locally who are making things happen," says Walters, noting that in Bakersfield and Kern County, women hold many positions of authority and respect. Bakersfield Mayor Karen Goh, Kern County District Attorney Cynthia Zimmer, and Kern County Supervisor Leticia Perez are just a few of the women who continue to prove that in Bakersfield, the traditional woman is an independent woman.
Genevieve Howell died in 1990, and her Queen Anne-style home still speaks of a time and place where tradition crossed paths with transition. She and her family donated the house to the Kern County Museum in 1969, and it was moved to the museum where it sits on the grounds today.
Museum historians are still restoring Howell House to the time not only of Genevieve's youth, but of Bakersfield's early days, and with the ratification of the 19th Amendment in 1920, a time of new hopes, new opportunities and new futures for women. all over America.