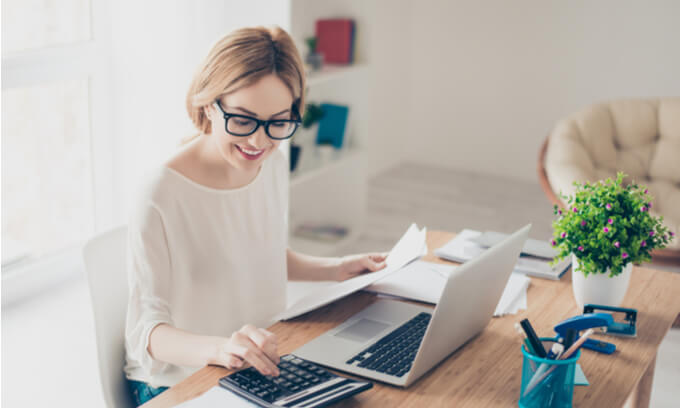 How to get a tax deduction for interest on a home loan
It's possible to claim a tax deduction for interest on a home loan – here are some important things to know and some of the common pitfalls you might want to avoid.
What is the mortgage interest tax deduction?
The mortgage interest tax deduction is a deduction you can claim on the interest charged on your home loan if the property you purchased with the loan is generating taxable income. Investment properties will qualify, but no deduction is available for interest on your family home.
The basic tax rule when borrowing to finance investment property is that interest charges on a mortgage to acquire investment property are tax deductible, while principal (or capital) repayments are not are not.
Interest tax deductibility is part of what makes real estate such an attractive investment for many, as it is a key part of the "negative gear" – the ability to offset losses (partly caused by these interest deductions) by other income on your tax return.
Can I claim mortgage interest on my taxes in Australia?
If the property generates taxable income (e.g. rent) then yes, the ATO says you can claim mortgage interest on your taxes when you file your tax return.
Only the interest component directly linked to your investment property is tax deductible. If you are repaying both principal and interest on your loan, you will need to calculate the interest component each year based on your loan statements.
In addition to the interest relating to the acquisition of the property, you can also claim an interest deduction on loans taken out to: carry out renovations, buy depreciating property (such as furniture), carry out repairs or carry out renovation work. 'maintenance.
What are the common pitfalls of the mortgage interest tax deduction?
Each year, the ATO focuses significant audit activity on claims for interest deductions, as many of them are incorrect. Here are some of the common pitfalls, along with some tips for maximizing your claim:
Do not mix investments and private borrowing (for example, taking out a loan to acquire your family home and your investment property)
Ensure that interest claims are properly allocated to properties held in co-ownership
Do not claim interest for periods when your investment property is used for private purposes (for example, when you spend time in your vacation home which is usually rented)
Do not use any part of your investment loan for private purposes, such as buying a new car or renovating your family home
Do not claim interest on your family home or any other property that is not used for income-generating purposes.
How much mortgage interest can you deduct each year?
If the loan is entirely for an investment property, you can deduct any interest charged. You cannot deduct repayments of borrowed capital or interest on property that you do not use to earn income.
How do you claim the mortgage interest deduction on your tax return?
When you do your taxes each year, you can claim the deduction at item 21 of the income tax return, which is the section for recording investment property rents. Mortgage interest deductions are claimed in box Q of this item.
What other property-related expenses can you deduct from tax?
There are plenty of other things you can claim, some more obscure than others. If any of these apply to you, be sure to include it on your tax return:
Borrowing costs (i.e. mortgage arrangement fees) (Note that if the total borrowing costs exceed $100, the deduction is spread over five years or the term of the loan, whichever is less)
Depreciation of fixtures and fittings and fixtures and fittings (Note that owners of second-hand residential properties who exchanged contracts after 7:30 p.m. on May 9, 2017 cannot claim deductions for previously used fixtures and fittings)
Amortization of capital works (buildings)
Repair costs
Property tax
Advertising for tenants, including fees passed on by rental agents
End-of-lease cleaning fee (including garbage removal)
Estate agent and rental fees (including management fees)
Gardening and lawn mowing costs (including tree felling or pruning)
Secretarial and bookkeeping costs related to the collection of rents and the payment of property charges
Bank charges on the account used to collect rent and pay expenses
Consulting rates
Insurance costs (building, contents or civil liability)
Pest control fees
Bank or lawyer fees to keep title deeds safe
Tax advisory fees relating to the property
Court costs to evict a tenant for non-payment of rent
Use a collection agent to collect rent arrears
Have new keys cut
Maintain items such as water heaters, smoke detectors, air conditioning systems and garage door mechanisms
Water charges (insofar as they are not paid by the tenant)
Quantity surveyor fees
Security Patrol Fee
Security system monitoring and maintenance costs
Fees of the tax agent.
What property-related expenses can't you deduct from tax?
You cannot claim repairs for newly purchased rental properties. Repair costs for damage and defects existing at the time of purchase or renovation costs cannot be claimed immediately and are instead deductible over several years or added to the base price of the property for the purpose of gains tax. in capital (CGT).
Also, travel expenses related to your residential rental property are not deductible unless you operate a real estate investment business.
Be careful when claiming deductions for properties rented to friends or family at a reduced rate. This will be considered a non-commercial rental. The income will still be taxable, but you can only claim deductions up to the amount of rent you collected. You will not be able to make a loss; if you were relying on negative gearing, this is not a desirable outcome.
Cover image source: Roman Samborskyi/Shutterstock.com
---
Thank you for visiting Canstar, Australia's largest financial comparison site*