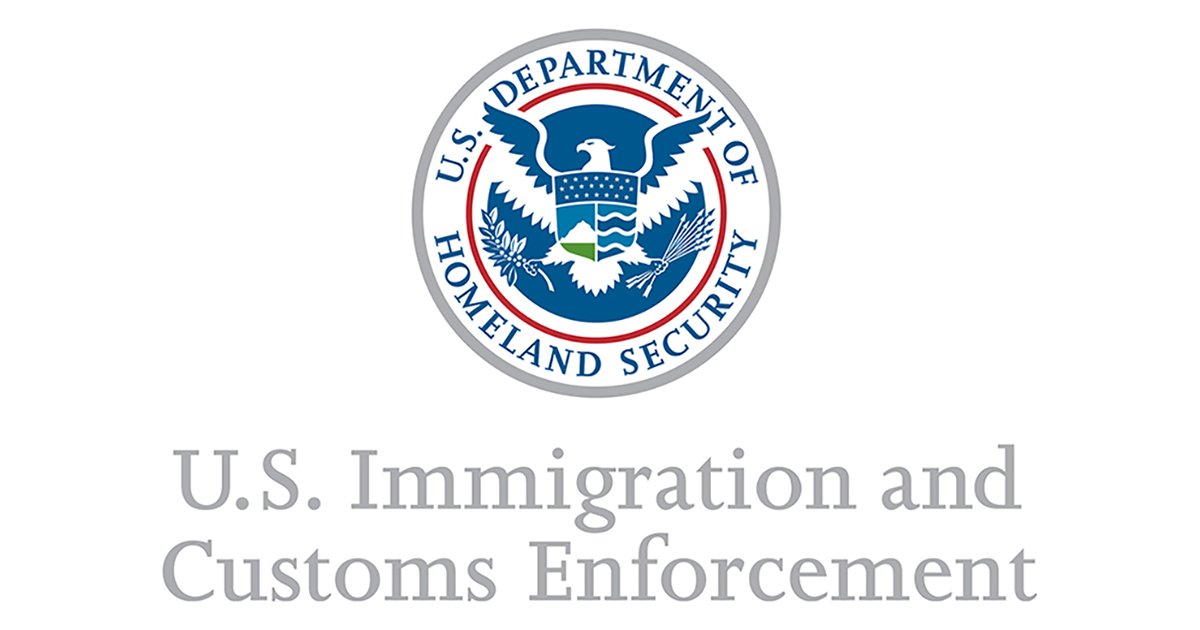 HSI Tampa fraud mission awarded by Attorney General
TAMPA, Fla. — A Tampa Homeland Security Investigations (HSI) task force was honored at the 69th Annual Attorney General's Awards earlier this year. United States Attorney General Merrick B. Garland acknowledged those who "selflessly served to advance the [Department of Homeland Security's] important work to uphold the rule of law, keep our country safe and protect civil rights.
The Attorney General's Award for Fraud Prevention recognizes exceptional dedication and effort to prevent, investigate and prosecute fraud, white collar crime and official corruption. For their skill, professionalism and dedication, an HSI Tampa Mission Benefits Fraud Task Force has been recognized for their efforts to protect the integrity of the nation's immigration system by disrupting and preventing fraud to obtain illegal immigration benefits.
Special Agents Kristy Anderson, Alvis Lockart, and Yenixa Perez, along with Task Force Officer Ryan Doherty and Assistant U.S. Attorney Francis D. Murray were recently recognized for "extraordinary leadership and substantial contributions to the ongoing efforts of the Department of Justice to eradicate and deter". fraud against immigrants in our community.
Starting in 2018, this multi-agency team investigated and prosecuted a series of cases involving fraudulent schemes where individuals posed as immigration lawyers and targeted undocumented immigrants from Spanish-speaking countries seeking driver's licenses. and work permits in Florida. In total, these schemes claimed at least 359 victims, most of whom were from Central and South American countries. Expected losses exceeded $1.23 million.
"Immigrants, especially those whose legal status is in question, are among the most vulnerable people in our society," Anderson said. "'Notario' frauds and other impersonator-attorney frauds targeting immigrants are an epidemic in the Central District of Florida and throughout our country."
The first of these lawsuits was United States v. Erika Intriago. Intriago falsely marketed itself as a licensed immigration attorney and, at times, a "notary" for Spanish-speaking immigrants. These immigrants paid her to represent them in immigration proceedings before the United States Citizenship and Immigration Services (USCIS).
However, Intriago has never filed its client-victims' claims, dropped their claims, or notified its clients that their claims have been denied. To cover up and perpetuate his scheme, Intriago forged letters and other correspondence from the Department of Homeland Security (DHS) and USCIS.
"To make matters worse, she manipulated her victims into threatening to report their immigration status to authorities when they confronted her," Andersen said. "Victims of Intraigo suffered severe financial hardship and adverse consequences on their immigration status."
In 2020, Intriago pleaded guilty to wire fraud. She was sentenced to two years in prison and was ordered to pay $61,013 in restitution to 60 known victims. The Intriago team consisted of AUSA Murray, TFO Doherty and SA Anderson.
The second lawsuit was United States v Roberta Guedes. In 2014, Guedes graduated from law school but failed the Florida bar exam twice. Undeterred, she incorporated two bogus law firms, marketed her legal services, and rented office space across from the U.S. Attorney's office. Guedes charged his client-victims, mostly immigrants, fees for legal services ranging from immigration to family law cases.
"Guedes misrepresented herself as a lawyer and posed as a former law school classmate and licensed attorney," Perez said. Guedes filed immigration pleadings and petitions using this classmate's name and bar number and made several personal appearances in immigration and state court. As the Florida Bar investigated his conduct, Guedes forged a third-party affidavit to undermine and discredit that investigation.
Guedes pleaded guilty to mail fraud and aggravated impersonation. In 2020, she was sentenced to 4.5 years in prison and ordered to pay $14,318 in restitution.
The third lawsuit was United States v. Elvis Reyes. Reyes falsely posed as an immigration attorney to target undocumented immigrants from Spanish-speaking countries seeking driver's licenses and work authorization in Florida. Reyes gave his clients inaccurate and incomplete legal and immigration advice to get them to retain his services.
He then filed fraudulent immigration applications on behalf of the client-victims, seeking asylum and the denial of removal protections provided by the United Nations Convention Against Torture.
"Unbeknownst to the client-victims, Reyes falsified information in the applications — fabricating stories about applicants' threats, persecution and fears of returning to their home countries," Doherty said. "He failed to inform victims of the legal, administrative and immigration consequences that could arise from a refused asylum application, such as an immediate removal procedure.
In total, his scheme resulted in approximately 292 casualties with expected losses exceeding $1.1 million. In December 2020, Reyes pleaded guilty to mail fraud and aggravated identity theft. On April 12, 2021, he was sentenced to 20 years and nine months in prison.
"These criminals defrauded hundreds of victims who thought they were starting a path to legal citizenship," said John Condon, Special Agent in Charge of HSI Tampa. "Identity and benefits fraud is a crime that threatens national security and the public safety of the United States by creating vulnerabilities in our legal immigration system. Thanks to HSI Special Agents and our exceptional partnership with law enforcement in the area, they were held accountable for their crimes. This is what we do.
All three lawsuits received extensive coverage in English and Spanish media, as well as legal outlets like Law360.
"The high-profile nature of the prosecutions had immense deterrent value and helped bridge a gap between law enforcement and vulnerable immigrants in our community," Anderson said. "Media coverage has also encouraged immigrant victims in Florida to report similar crimes to law enforcement, helping to bridge the gap between law enforcement and a more isolated, suspicious and vulnerable population in our community."