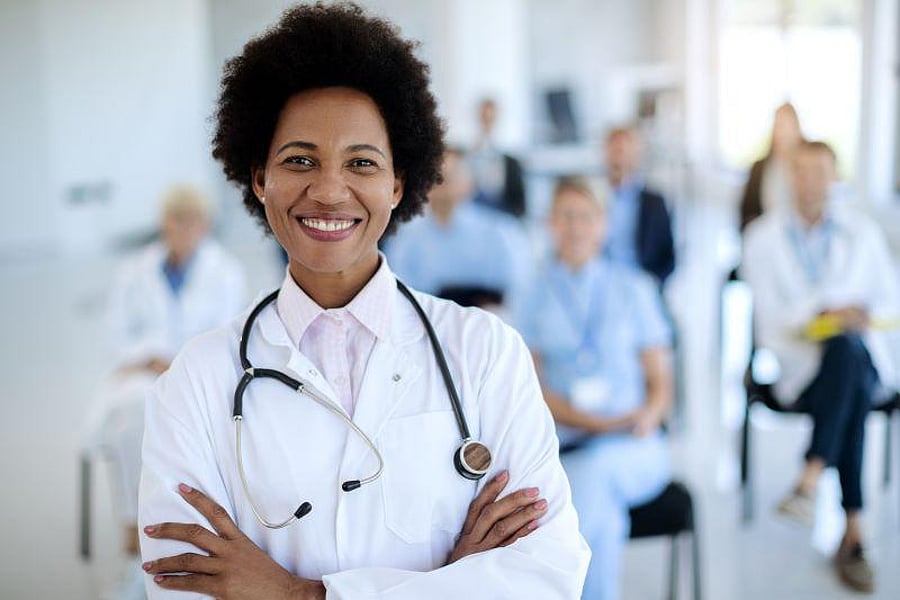 Low Proportion of Minorities in Internal Medicine Residency Programs – Consumer Health News
TUESDAY, Jan. 25, 2022 (HealthDay News) — The proportion of internal medicine (IM) applicants and enrollees who identify as underrepresented in medicine (UIM) remained low from 2010 to 2018, according to a published research letter online on January 25 in the Annals of Internal Medicine.
Joanna Liao of the University of Washington School of Medicine in Seattle and her colleagues examined trends in the representation of IM residency applicants and enrollees who self-identified as UIM using data obtained from the Association of American Medical Colleges for residency programs between July 2010 and July 2018.
The researchers found that during the study period, there were 214,656 unique applicants to IM residency programs and 87,489 enrolled; 13.2 and 10.6 percent of applicants and registrants, respectively, identified as a UIM race/ethnicity. The proportion of UIM applicants increased minimally but significantly (slope of 0.34). A significant increase was seen only for black or African American test takers and those who were Hispanic, Latino, or Spanish-born in a stratified analysis (slopes, 0.11 and 0.22, respectively). A similar minimal but significant slope was observed for the proportion of aggregate UIM enrollments (slope, 0.11). A significant change was observed only in the proportion of Hispanic, Latino or Spanish-origin enrollees (slope of 0.13). Each year, the proportion of whites was higher among the registered than among the candidates; for example, in 2018, 31.8 and 40.0 percent of applicants and registrants, respectively, identified as white.
"Diversifying IM residencies will require dramatic and innovative approaches before, during, and after the application process," the authors write.
Abstract/Full text (subscription or payment may be required)
Editorial (subscription or payment may be required)
From articles on your site
Related articles on the web