Mactan city prepares shrine for Lapulapu
CEBU CITY—Plans to give Cebu leader Lapulapu a special place that befits his contributions to Philippine history are in sight.
Cindi King Chan, wife of Lapu-Lapu City Mayor Junard Chan and former chairperson of the city's Cultural and Historical Affairs Commission for Tourism, said the installation of the time capsule at the Lapu-Lapu Memorial Shrine and Museum Lapulapu is set for April 27.
The museum will feature collections showing the life of Lapulapu, the first Filipino hero who led a band of natives to defeat Portuguese explorer Ferdinand Magellan and Spanish soldiers on Mactan Island in Cebu Province in 1521.
President Duterte, who had previously announced plans to provide Lapulapu with a statue taller than Magellan's at their current location at the city's Liberty Shrine, was invited to the event, she said.
Liberty Shrine, believed to be the site where the Battle of Mactan took place and where Magellan was killed, is a park that prominently displayed the statues of Lapulapu and the Portuguese explorer. The new museum will be built inside the park.
The 20-meter bronze statue of Lapulapu at the Liberty Shrine, showing him holding a long cutlass in one hand and a shield in the other, will be moved inside the new museum and replaced by a monument that will accurately depict the battle of Mactan, said René Escalante, chairman of the National Historical Commission of the Philippines.
"It was never mentioned that it was Lapulapu who personally killed or delivered the blow that killed Magellan. It was a team effort," Escalante explained in a previous interview.
Lapu-Lapu City, which occupies the island of Mactan together with the city of Cordova, will hold the 501st anniversary of the Battle of Mactan and the closing ceremony of the city's 50th anniversary commemorations also on April 27. The 500th anniversary celebration commemorated the 500th anniversary of the arrival of Magellan and Spanish soldiers in Cebu in 1521, Lapulapu's victory over Magellan at the Battle of Mactan, and the first circumnavigation of the globe.
—NESTLE SEMILLA AND ADOR VINCENT MAYOL INQ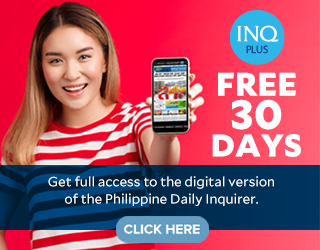 Read more
Subscribe to INQUIRER PLUS to access The Philippine Daily Inquirer and over 70 titles, share up to 5 gadgets, listen to the news, download as early as 4am and share articles on social media. Call 896 6000.
For comments, complaints or inquiries, contact us.