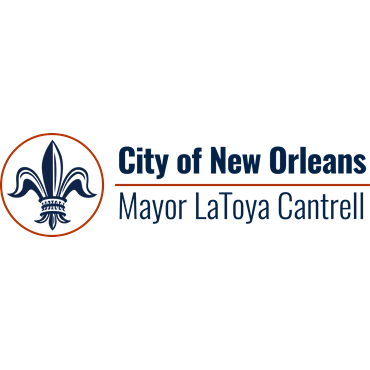 Mayor's Office – News – Articles – November 2022 – 2022-11-17 TOWN CELEBRATES COMPLETION OF $4.5 MILLION LAKE VISTA ROADS PROJECT
CITY CELEBRATES COMPLETION OF $4.5 MILLION ROAD WORKS PROJECT IN LAKE VISTA
NEW ORLEANS – Mayor LaToya Cantrell was joined today by District Council Member D Eugene Green, Acting Department of Public Works (DPW) Director Sarah McLaughlin Porteous and the Sewer and Water Board of New Orleans (SWBNO) Acting General Superintendent Ron Spooner for a ribbon-cutting ceremony to celebrate the completion of an 8-block, $4.5 million project on Spanish Fort Boulevard. This project was funded by the Federal Emergency Management Agency (FEMA) and is part of the City's Joint Infrastructure Recovery Response (JIRR) program in partnership with the SWBNO.
"Despite the challenges we face, today is an example of another crucial victory for our city," said Mayor LaToya Cantrell. "Investing in infrastructure to create a more resilient and sustainable city remains a priority not only for my administration, but also for our residents, businesses and visitors. Coordinating these investments in our neighborhoods is not without challenges. However, this work and investment is necessary, and we thank residents for their patience and vigilance as we continue to make progress on roadwork projects across the city. »
Scope of work includes repaving the asphalt pavement from curb to curb, repairing the pavement with asphalt, repairing damaged sidewalks and entrance aprons, installing ramps Americans with Disabilities Act (ADA) compliant curb strips at intersections and replacement and repair of damaged groundwater, sewer and drainage lines.
"It is good to see continued progress on infrastructure repairs in our city, as is being done with the completion of this Lake Vista Group B roadworks project," said Member of the green board. "This project and other recently completed street repair projects involve more than just putting a new surface on an old one. Comprehensive repairs on Spanish Fort Boulevard, including updates and replacements of sewer and water lines, will reduce the likelihood of short- and long-term flooding, allow favorable longer-term wear of surface and reduce the need to return for additional repairs or upgrades. This is good news for our city and this community.
"We are here to celebrate the progress that has been made here at Lake Vista," said Porteous. "We also want to focus on how to continue to make our ongoing citywide projects as painless as possible for all of our residents. Currently, we are working on 55 roads, encompassing 2,800 city blocks, with a construction value of $615 million. All of these projects will provide better overall services to our residents.
Today's groundbreaking ceremony demonstrates the Cantrell administration's priority to improve the City's aging infrastructure. Over the next year, construction is expected to begin on more than $1 billion in additional JIRR projects.
"Today, we stand with our administration and our neighbors in applauding another collaborative rebuilding project, this time in our Lake Vista neighborhood," said spoon. "We are proud to work with our partners in the City of New Orleans to emphasize a proactive replacement culture when it comes to our aging infrastructure. These efforts of the Joint Infrastructure Recovery Request (JIRR) program are an excellent example of our commitment to infrastructure resilience and reliability.
# # #