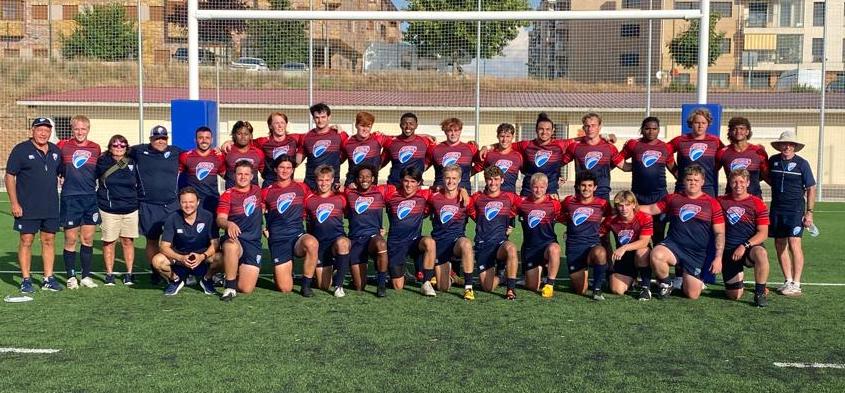 Much-improved EIRA push Spain U18 squad
So yes, a flawed performance from Eagle Impact but three tries and the tightest game yet against a Spanish side that have worked together for a long time. In 2021, EIRA lost 55-15 and 61-15, and the first match of this 2022 tour was 36-3. So a score of 43-24 was by far the closest.
A massive change of forwards, led by Brock Kluempers, Sammy McMillan and Asbjorn Ross, kept EIRA close. Aki Pulu unleashed big runs that caused Spain difficulties all day, and fellow center Asher Hannon was also a handful.
The 9-10 combo of Cormac Saint and Tommy Hannon worked well, but everyone learned that mistakes are expensive at this level. Four mistakes led to four tries and that was basically the difference.
"Last year we came here and got kicked out of the park," said EIRA hooker McMillan (SOC Raptors). "I'm so proud of today, like, we came here, we fought until the end, we put points on the board. It was a competitive game; really excited to see where this will take us for the future. "
"The development you get and the experience you get, especially overseas, it's unforgettable," added third row Brock Kluempers (St. Thomas Aquinas). "And you'll never lose the experience you've gained. The brotherhood and the skills, just the passion you gain for the game is amazing."