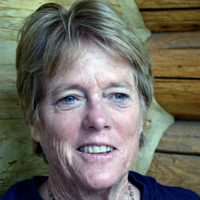 NOONAN | Charter "Fix" Will Harm Adams Students 14 | Opinion
The state, in its ongoing effort to make effective education as difficult as possible for Adams School District 14, its students, teachers, and administrators, has authorized approximately $3 million to transport Adams students 14 out of the district for two years. Let's be blunt: Would that $3 million go a long way to improving the educational prospects of students who remain at Adams 14 under the recent administration of Superintendent Karla Loria?
Transportation funds are taxpayers' money. A K-12 charter school system with a PK-5 school, Community Leadership Academy and a 6-12 school, Victory Preparatory Academy, will receive $200,000 over two years to transport 50 children to its schools. Both public charters are part of the state charter school system. A large majority of students on charters and Adams 14 enjoy free and discounted lunch and are non-native English speakers, mostly Spanish speakers.
Charter schools have a traditional core curriculum, teach English reading based on phonics, and require teachers to use a strict learning system. Teachers must produce a "meticulously accurate delivery" of the prescribed curriculum. Deviating from the curriculum without permission "may be a punishable offense," according to the school's website. It's nervous.
Students are placed in "performance-based groups". Using traditional verbiage, students are "tracked" by whether they are above, on par, or behind in subject matter. This approach emerged straight out of education methodology until the 1960s. Around this time, educators recognized that "tracking" children disadvantaged many students. Anyone familiar with the Pygmalion Effect will understand that beliefs about behavior and achievement influence how students behave and achieve. So, although the charter states that it focuses on high achievement, its follow-up program with some students placed in the "low" category can have a discouraging and deleterious impact on children.
The school day and year are longer in these charters than required by Colorado standards. The school offers private lessons for students who are behind in their subjects.
All students wear uniforms, with a dress code for men and women one day a week beginning in sixth grade. Girls wear pants or skirts but no shorts. Boys wear pants or shorts. Not every child, parent or family will be comfortable with this program.
At Victory Prep, 4% of students have gifted and talented status and 4% are in special education. The special education category is a significant undercount in Adams School District 14 with 14.2% of children on Individual Education Plans.
These charter school websites are not translated into Spanish or other languages, from a public perspective. There is no description of how schools work with non-native English speakers, although many students fall into this category. It is unclear for the general public whether these schools will be suitable for all Adams 14 students.
The schools state that an "intent to enroll" does not "guarantee" that the student will be able to enroll. Registration priority is given to founding founding members and children of employees. If more students want to enroll than there are places to enroll, the school will organize a lottery.
In fact, charters bluntly state that their environments are more "rigorous" than their "significantly less rigorous and significantly less successful" neighboring schools in Adams 14. This sneering statement undermines charter proponents' argument that they only do offer alternatives or options. to traditional public schools. It is clear that these schools feel superior, but their "success" necessarily depends on the students they attract. Not all students are welcome.
Two non-profit organizations will receive the remaining $2.7 million. Root Ed and Transform Education Now will pay HopSkipDrive to transport students to "top charter schools" or Denver public schools. That's $5,000 per student, a significant cost per student just to drive Adams 14 students to other nearby schools.
This scenario is confusing. Adams 14 in Commerce City neighbors the Suncor refinery. The refinery of various oil and gas products released pollutants into the air that spread through Commerce City and north of Denver. The refinery is in the process of applying for permits that are a decade behind schedule. He was repeatedly fined by the state.
Somehow the state manages to keep Suncor operating without a license, despite its many pollutants pouring into our air and pouring into Sand Creek. But he is knocking the hammer on Suncor's neighbor, Adams County District 14 and its 6,000 children and their mostly Spanish-speaking parents. Go figure.
Paula Noonan is the owner of Colorado Capitol Watch, the state's premier legislature tracking platform.