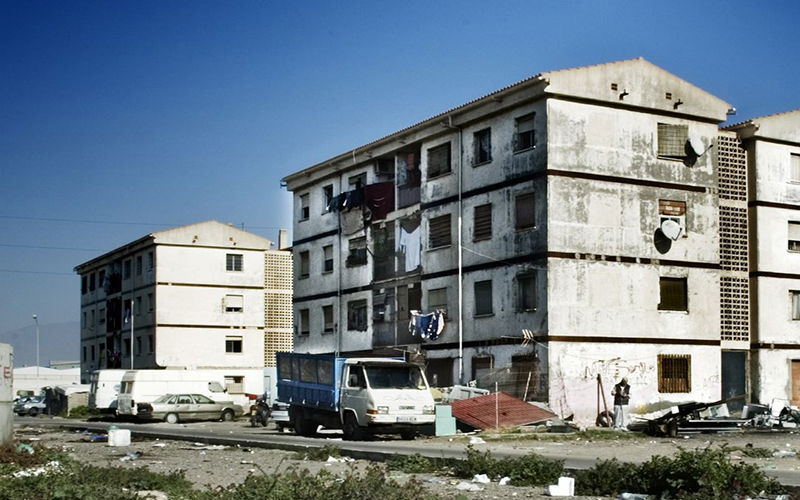 Poverty rate increases by a third in the Spanish province
[ad_1]
The number of people living in poverty in the province of Almeria has increased over a period of almost 30 years despite millions of euros spent trying to reduce it, according to an official report.
The report on the deprived areas of the Junta de Andalucia indicates that the number of people living in poverty has increased by 33%. Almost a quarter of people have no basic education or cannot read or write in some areas.
"The areas facing the most negative situations are usually small towns and most of them are concentrated in Almeria and Granada," the report said.
In total, 11 areas of the province of Almeria have been classified among the most disadvantaged in Andalusia. They were in Almeria City, Nijar, El Ejido, Roquetas de Mar and Vicar.
The unemployment rate exceeds 40 percent in parts of Almeria. Some of these areas were classified as in need of assistance to reduce poverty when the Junta published its first report on deprived areas in 1989.
The El Puche district of the city of Almeria was named one of the ten most disadvantaged districts in the region as part of the measures designed to fight poverty in 1989.
The same area was highlighted in the last LFA report as still in need of assistance.
The report comes as the junta unveiled measures to fight poverty in the 93 deprived areas of Andalusia, including those of Almeria.
The measures are supported by funding of around € 169.5 million. They are designed to help regions facing problems of high unemployment, illiteracy rates and the provision of public services such as health and education.
[ad_2]