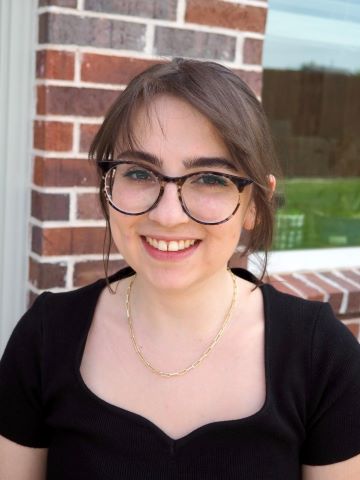 Six SLU students and alumni win 2022 US Fulbright Awards : SLU
05/09/2022
ST. LOUIS – Saint Louis University's Office of Fellowships and Competitive Fellowships announced on May 9 that six students/alumni have been selected to participate in the prestigious Fulbright US Student Program.
"The American Fulbright Student Program speaks the language that so many of our students learn and cultivate while at SLU," said Robert Pampel, Ph.D., University Honors Program Director. "We are thrilled that the National Committee values ​​our students' commitment to service, their genuine desire for two-way cross-cultural exchange, and their potential to be unofficial ambassadors of our country's best values ​​abroad: generosity, respect, thoughtfulness and concern for the common good."
Applicants worked with Brooke Taylor, Ph.D., scholarship advisor, to refine their applications, craft their essays, and incorporate feedback from faculty mentors and the SLU Fulbright Campus Interview Committee.
"I am delighted that we have had so many candidates selected for the Fulbright program this year. The opportunities available to them – to teach English while improving their command of another language, to do medical research abroad and enrolling in an international MBA program – are meaningful, rewarding and life-changing," Taylor said. "It's an incredible opportunity, and it's wonderful to see SLU students and graduates receive these competitive awards at nationwide."
Fulbright award recipients are selected through a merit-based competition that takes into account academics, personal qualifications, language preparation and the quality of the proposed project, as well as how it fits in Fulbright's goal of promoting mutual understanding among nations.
Fulbright invites students to apply for two types of scholarships: Open Study/Research Awards or English Teaching Assistant Awards. The Fulbright Open Study/Research Award is a grant where an applicant designs a proposal for research or study at the graduate level in a specific country. The Fulbright English Teaching Assistant program places recipients in classrooms overseas to supplement local English instruction. There are also specialist grants in some countries for internships and similar opportunities.
Recipients receive eight to 10 months of funding to complete their scholarship.
Since the program's inception in 1946, more than 390,000 Fulbrighters have participated in the program, studying and teaching in more than 140 countries around the world.
2022 Fulbright Finalists
Paige Giarmona, BA (Madrid) 2021, Political Science/Economics
Giarmona got a job as an English teaching assistant in Indonesia.
"I aspire to work in the foreign service to represent the United States, so a Fulbright scholarship presents a unique opportunity to dig into my host community and explore this person-to-person diplomacy. idea of ​​fostering connections with my students through teaching, which has been such a rewarding passion for me for years now. Fulbright Indonesia will be the perfect bridge between the work I have done so far in SLU-Madrid and all that awaits me!
---
JP Ideker, BA 2017, Political Science
Ideker received the Fulbright IE University Award for the International MBA in Spain.
"I am very grateful that I was able to navigate the Fulbright application process with the guidance and support of Dr. Taylor, Dr. Pampel and the staff of the Office of Competitive Fellowships and Fellowships. Their feedback has been rigorous and formative, and I'm grateful that this support exists for alumni even after they leave SLU. I am excited to pursue an international MBA in Madrid and look forward to applying what I am learning to the non-profit and education sectors after the Fulbright scholarship ends.
---
Dan O'Connell, Senior, Psychology
O'Connell received an English teaching assistant award in Colombia.
"I applied for the Fulbright to teach English in Colombia as part of a gap year before attending graduate school for clinical psychology. I believe this will help me appreciate the lived experiences of American immigrants and better understand global mental health.
---
Emma Pauer, senior, Spanish
Pauer received an English Teaching Assistant Award in Mexico.
"I'm excited to spend a year learning, living and teaching in a Mexican community; I couldn't have imagined a better way to prepare for a career serving Spanish-speaking immigrant communities as a future physician. None of this would have been possible without the guidance of Dr. Taylor and the encouragement of the specialist program staff, for whom I will always be immensely grateful.
---
Kate Rabideau, Senior, Biology
Rabideau received an Open Study/Research award in Germany.
"I am deeply honored and thrilled to be a Fulbright recipient. It was with the support of my teachers and advisors that, although it may sound cliché, I have truly achieved a dream. I look forward to making part of the long history of cultural exchange in Germany.
---
Dmitri Schmidt, Senior, German Studies / Anthropology / Classical Humanities
Schmidt received an English teaching assistant award in Germany.
"Dozens of drafts and almost as many months later, I am thrilled to say that I will be serving as ETA in Mecklenburg-Vorpommern, Germany. I originally applied for the grant to explore the impacts of culture on communication, but I look forward to all the little surprises that await me.
---
The Fulbright US Student Program is the flagship international educational exchange program sponsored by the US Department of State. It offers students and young professionals the opportunity to undertake international higher education, advanced research, university education, and primary and secondary education worldwide. The program currently awards approximately 2,000 scholarships per year in all fields of study and operates in over 140 countries around the world.
Those interested in applying for a Fulbright Fellowship or other nationally or internationally competitive scholarship or fellowship should contact Fellowship Advisor Brooke Taylor at fellowships@slu.edu or visit the Office of Fellowships and Competitive Fellowships for more information. information.
Founded in 1818, Saint Louis University is one of the oldest and most prestigious Catholic institutions in the country. Rooted in Jesuit values ​​and its pioneering history as the first university west of the Mississippi River, SLU offers nearly 13,000 students a rigorous and transformative whole-person education. At the heart of the University's diverse community of scholars is SLU's service-oriented mission, which challenges and prepares students to make the world a better and fairer place.