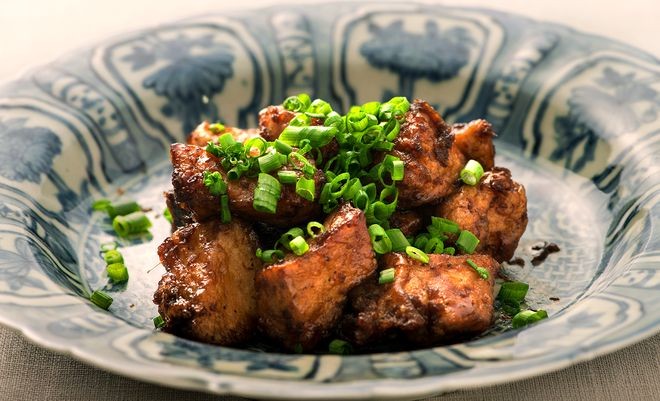 TASTE OF LIFE/ Sweet and sour fish: the chef prepares her father's favorite dish in "fish paradise"
Editor's note: In the Taste of Life series, culinary experts, chefs, and others involved in the food business showcase their special recipes related to their life journeys.
* * *
Before Wu Wen first set foot in Japan in 1990, his job in China was to support foreign companies doing business in the country.
She got to know people working for Japanese companies, which led to her decision to come to Japan.
Wu married a Japanese man – his parents came from Beijing to attend the wedding and stayed in Tokyo for a while.
Every time her mother went to the supermarket in Tokyo, she would buy fish and cook that week's white fish stir-fry with mild vinegar "as she pleases."
The dish, called "tang cu yu" (sweet and sour fish) in Chinese, is a specialty of Hangzhou, in Zhejiang province, close to Wu's father's hometown.
It was his favorite dish, and when the family lived in Beijing, his mother would buy freshwater fish like carp or grass carp to make it.
Looking back, Wu says cooking fish with so many bones must have taken a long time.
She also remembers her mother getting excited walking through the fish aisle of supermarkets in Japan.
"In Japan, even fish have their seasons and are varied. They are also sold in fillets. Although my mother didn't say anything, it must have been a culture shock for her. Japan is a paradise for fish," says Wu.
"It's a precious meal in life", her mother often said.
Since the meal before us is a once-in-a-lifetime affair that can never be replicated in exactly the same way again, the phrase means that we should cherish every meal.
Wu's mother loved to cook and did not hesitate to go far to buy the ingredients she wanted.
Wu also cooks the ingredients in the spirit of "ichi-go-ichi-e" (preserving every encounter) and tries to get the best out of them.
Japanese Spanish mackerel ("sawara"), which tastes good in spring, was chosen as the white fish. The recipe also works for sea bream ("tai") or sea bass ("suzuki").
The sweet flavor of vinegar goes well with light-tasting white fish. It's the perfect choice to be served on the dinner table or in bento boxes during the coming season.
* * *
Wu Wen: She is a cooking expert born in Beijing in 1963. She came to Japan in 1990 and opened her cooking salon in Tokyo in 1997. Her recent book on stir-fry, "Wu Wen no itamemono", was published by Takahashi. Shoten.
BASIC COOKING METHOD
Main ingredients (for two people)
2 fillets (250 grams total) of white fish (sawara in this article), basic fish seasoning (1/4 tsp salt, pinch of pepper, 1 tbsp sake, 1 tsp), katakuriko starch, mixed seasoning (1 and 1 tablespoon black vinegar, 1/2 tablespoon honey and grated ginger, 1 tablespoon sake, 1 teaspoon soy sauce, 1/4 teaspoon salt), oil for frying, a little chopped green onion (fine "banno-negi" type)
1. Cut the white fish into bite-sized pieces, mix with the basic fish seasoning and let stand for 20 minutes. Sprinkle with katakuriko starch just before frying.
2. Fry the fish in oil heated to 160-170 degrees for about three minutes. Drain the oil.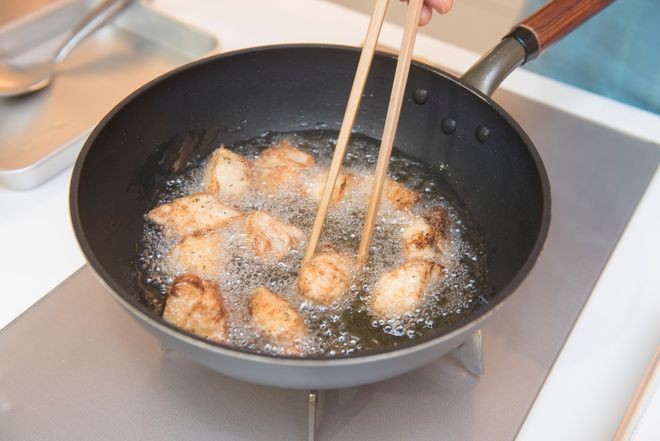 3. Add the mixed seasonings to the sauté pan or skillet and bring to a boil. Add the fried fish and let the sauce coat the pieces.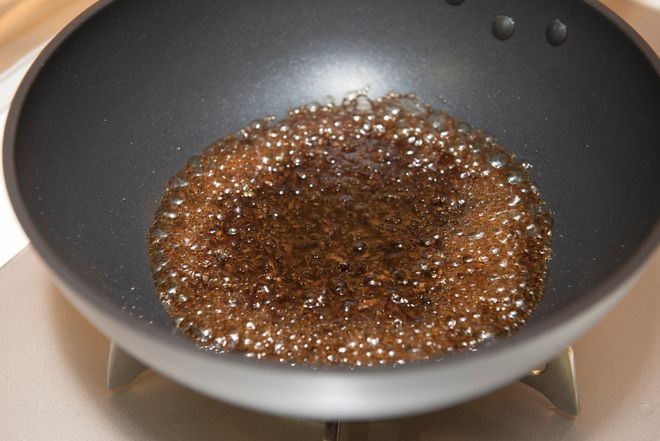 4. Serve and sprinkle with green onion.
About 360 kcal and 2.2 grams of salt per serving
(Nutrient calculation by Kagawa Nutrition University Nutrition Clinic)
SHORT NOTE
The mixed seasoning creates the sweet and sour taste and should be brought to a boil and simmered before adding the fried fish and coating them in the sauce.
By adding the fish after the sauce has boiled a bit, the dish will be less likely to get sticky.
* * *
This column, translated from the Asahi Shimbun's Jinsei Reshipi (Recipe for Life) column, will appear on Thursdays starting May 5.