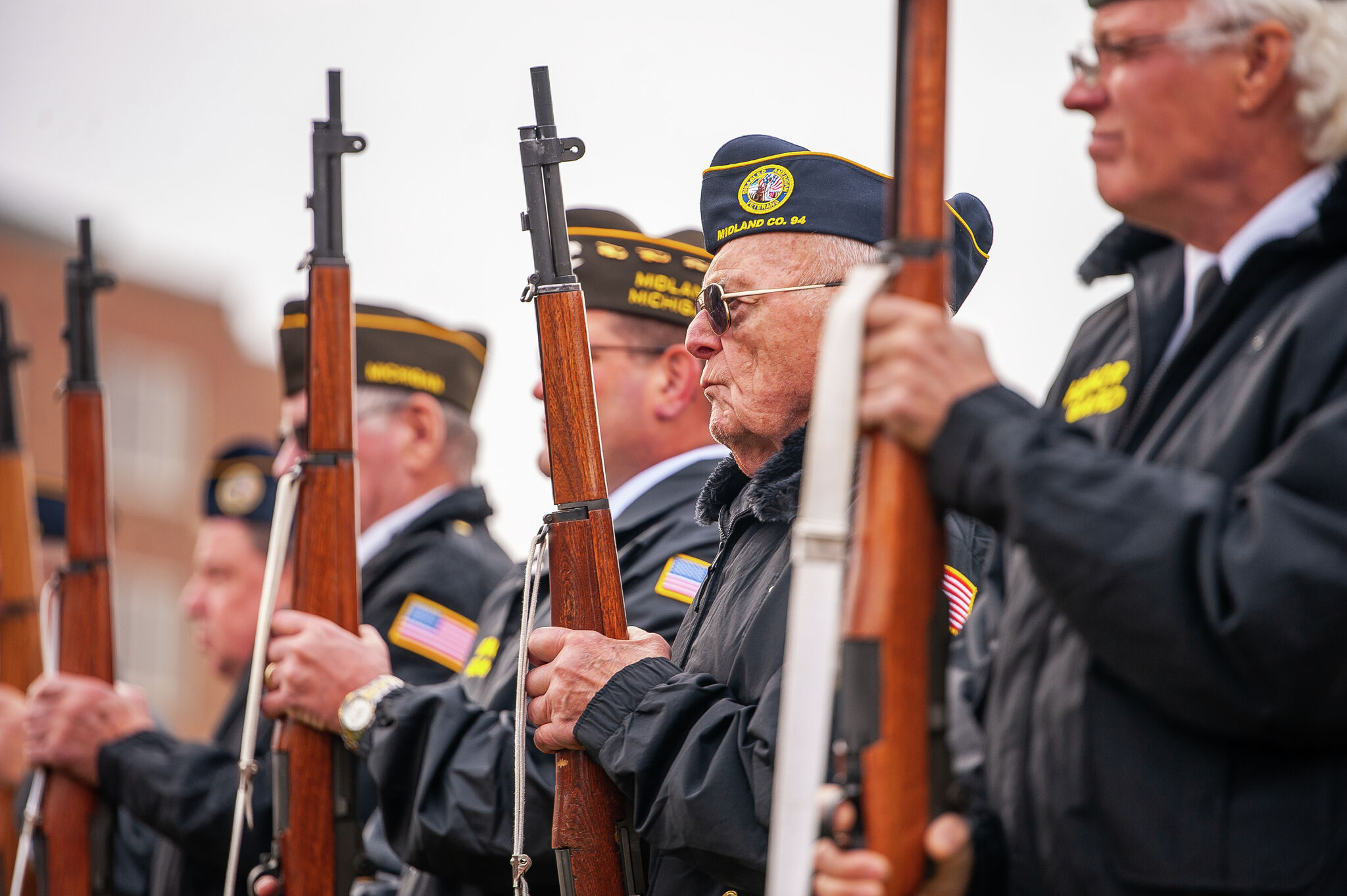 U.S. Army Vietnam veteran Thomas Cox and U.S. Air Force veteran Victoria Cox attended the event, saluting during the closing ceremony.
Thomas and Victoria Cox both saluted during the closing ceremony of a Veterans Day celebration Friday morning outside the Midland County Courthouse.
Thomas is an Army veteran who served in Vietnam and Victoria is an Air Force veteran.